Introduction
Instagram is the best photo sharing app in the social media space however we still cannot enlarge profile photos within the app.
The good news is that now you can easily do the needful by using Instazoom. It is an instant zooming tool that will allow you to zoom in the profile pictures of your favorite instagram accounts or you can also use it to check if the other person is genuine or not.
We will also list other tools in this article and will tell you how it works
Zoom Instagram profile picture using web-based tools
Enter the username, enlarge your profile photo and it's done. Tools like Instazoom and others are easy to operate be for public or private account, it is as easy to use as Instagram app. We have sorted out the best websites for you:
InstaZoom
There are several web-based tools however I am particularly impressed by Instazoom, due to its services and quality of image that it returns after processing the results. They results are also displayed in the least possible time.
If you are looking to enlarge the profile pictures of Instagram then you can easily do it by following these instructions from on the Instazoom website:
Look for the username of the profile that you are suspicious about. Place the username in the search bar
Click on submit and them press enter
Click "Open Profile Picture "option
You can now see the profile pictures in its original size and high quality directly
If you want to download the picture, tap the "Download" option to save it on your phone.
Benefits of Using Instazoom?
You can enlarge profile photos using Instazoom
You can download the high quality results
You can download reels, stories, and other videos form Instagram
You can identify if the profile is fake or real by looking at the profile Pictures.
InstaDP
This tool allows you to download profile pictures and on top of that it also enable users to download stories, reels and videos of public and private Instagram users. The quality of results are amazing and it produces such great quality that visitors want to come back every time. Here's how to use it:
Search for the " Profile Picture Downloader " section.
Go to the search bar, and type the IG user's username and click ' Continue' button as it appears on the interface
The tool will display results of the profile based on four sections
Profiles: This option will show number of followers and posts of the account
Full-Size: This option will show the output of the profile pictures in its enlarged original resolution
Stories: This option will list all stories of the account
Reels: This option will list all reels of the account.
Also Read : How to download IG profile picture, easy to follow, just 4 steps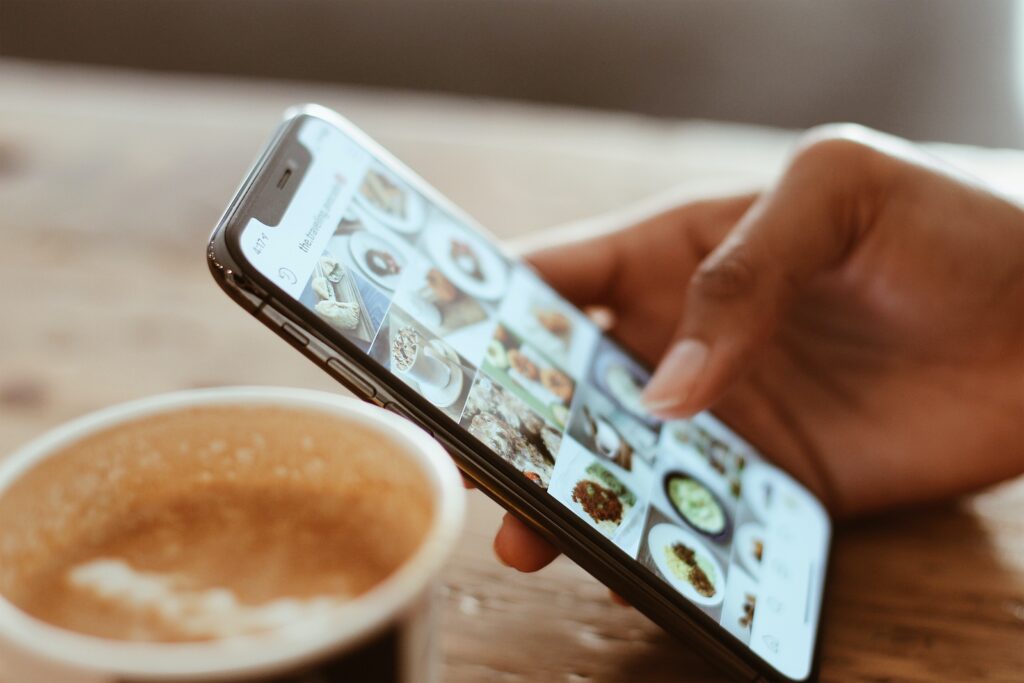 Save Insta
Save-insta website works on the same principle and function however it is a bit slower than the Isntadp. Here's how it works:
First right click on the Profile tab
Now, enter the username and the URL in the search bar
Click on the View button at the right side
If you want high quality results then click on" Zoom HD Image " option or press "Download" option of you wish to download the image.
Zoom Instagram profile picture using smartphone application
If you are thinking that websites are cumbersome then you can opt for apps as well that are also designed for the same purpose.
Enter your username in the search bar and press enter to receive the enlarged profile pictures. If you have a list of preferred profiles save them as 'Bookmark' for later use.
Zoom for Instagram
Zoom for Instagram is a good Android app where you can not only view the profile pictures in full form but you can also download it in multiple resolutions such as 320p, 640p, 1080p and more.
However, to work with the maximum resolution you need to buy the subscription. Another good thing is that you save the favorite profile by clicking the heart symbol that will enlist them as favorites.
Conclusion
Our recommended InstaZoom tool allows users to see full-size profile pictures that could be for any account be it public or private.